In March 2023, Prof. Fukubayashi from University of Miyazaki, Prof. Kaneko and Prof. Shigeta from Kyoto University went to Jinka in southwestern Ethiopia for the MNGD project.
The main purpose of the visit was to prepare for a full-scale driving experiment on the campus of Jinka University. They asked workers in charge of environmental maintenance on the university campus to do the work and to prepare a 20m x 20m experimental plot in the area where black cotton soil is distributed.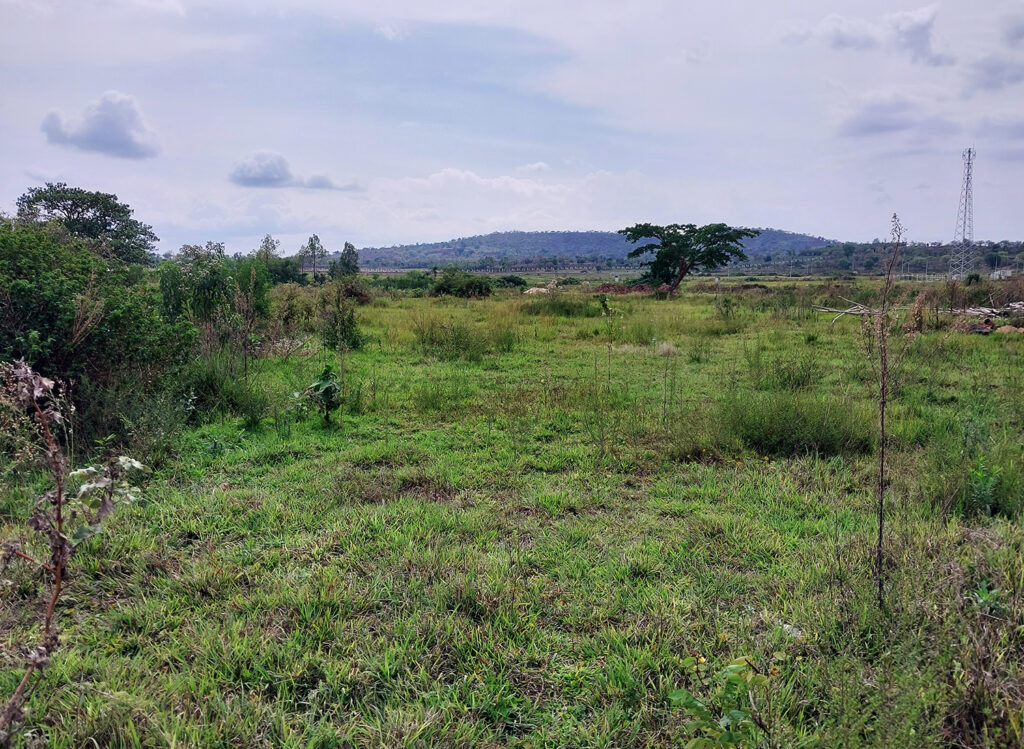 Although it rained every day, weeding and clearing were carried out by hand during the sunny intervals. Areas used as vehicle waiting areas or material storage areas should be covered with a layer of gravel and sand. Therefore, as a preliminary experiment, in one area (5 m x 6 m) , wet and muddy black cotton soil was mixed with "Celldoron" to make it plastic and covered with gravel soil. Donkey carts were used to transport the gravelly soil.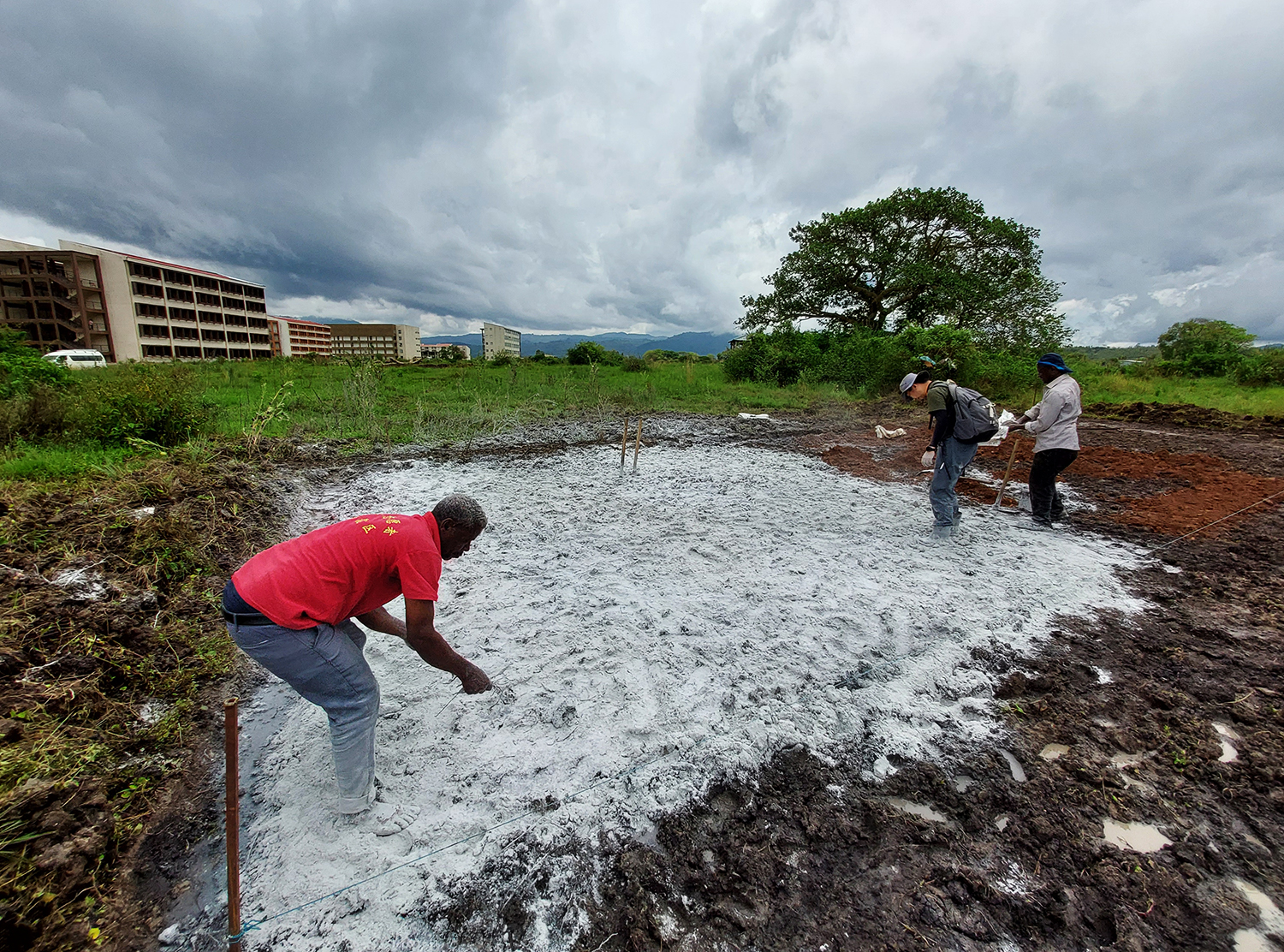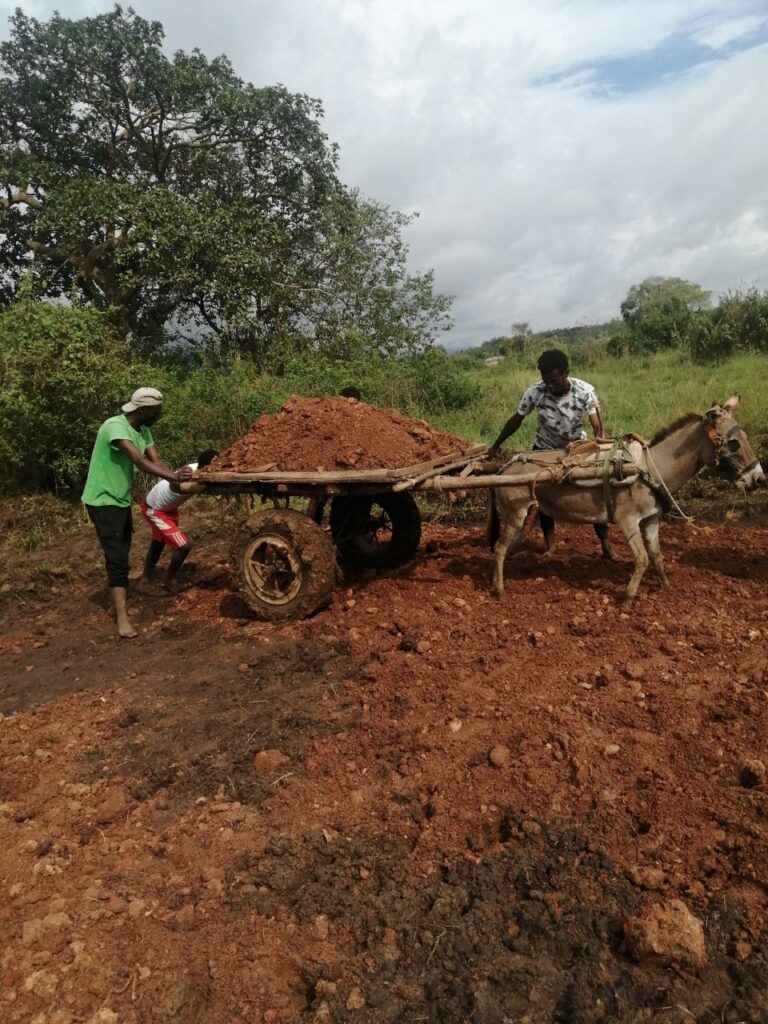 The gravel spreading process requires drying of the soil, which will be done by researcher Mr. Matsukuma and other staffs as soon as the weather recovers.