On the afternoon of October 26, 2022, the handover ceremony was held for the multi-purpose hall (Community Learning Center: CLC) built by Jinka University with the support of the Grassroots Human Security Project of the Embassy of Japan. Six people from the Embassy of Japan in Ethiopia and the JICA Ethiopia office attended the ceremony. The ceremony was attended by three members of Kyoto University and a number of officials from local administrations, road management, and other organizations involved in the MNGD project activities in South Omo Zone.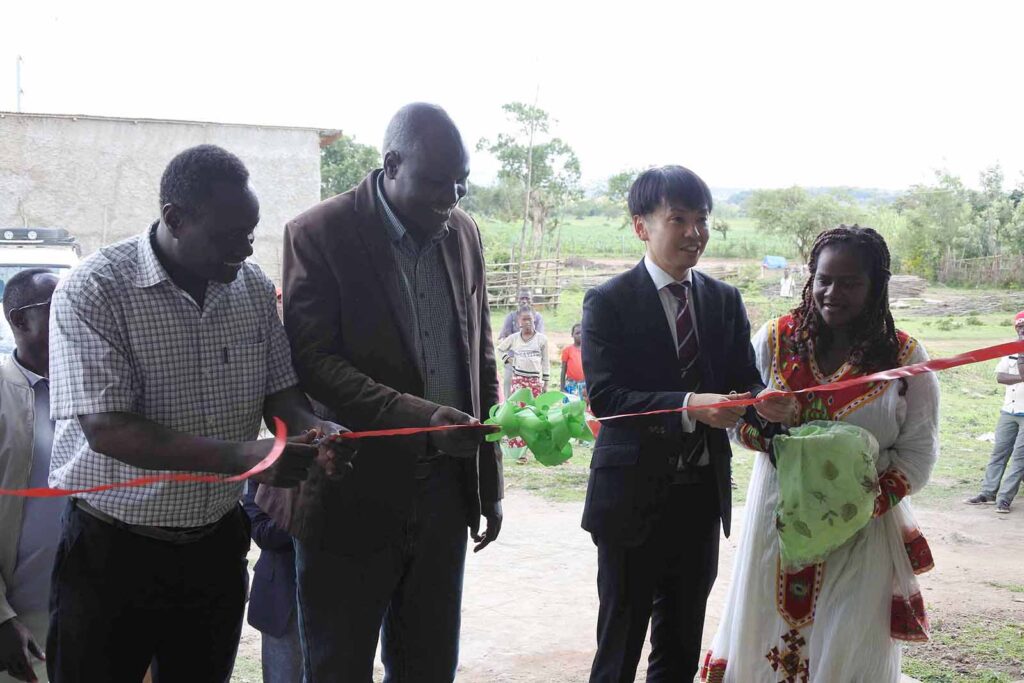 When the first president of Jinka university, Prof. Gebre Yntiso, began his collaborating with the MNGD project, he applied for the Embassy of Japan and was approved to establish the CLC, with the aim of serving it as a base for activities that would give back research results to the local community. Although its construction was significantly delayed due to the COVID-19 pandemic, we are considering to conduct road management training at the CLC when Dr. Fukubayashi (University of Miyazaki), a member of the MNGD project, visits Jinka in November. The people involved responded positively, saying that such use would be a good example of effective implementation of Japanese aid.
 All participants wore memorial shirts decorated with the Japanese flag and the Jinka University emblem. Dr. Kusse (President of Jinka University) introduced the research and education policy and future vision of Jinka University, emphasizing the importance of the newly completed CLC's role in Jinka university.