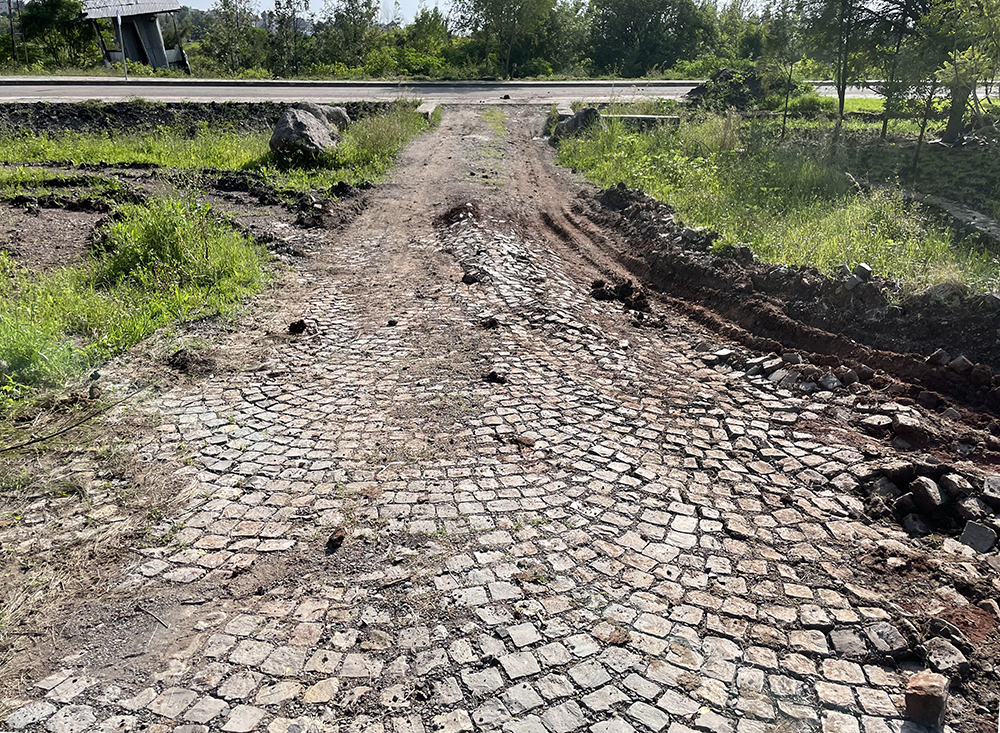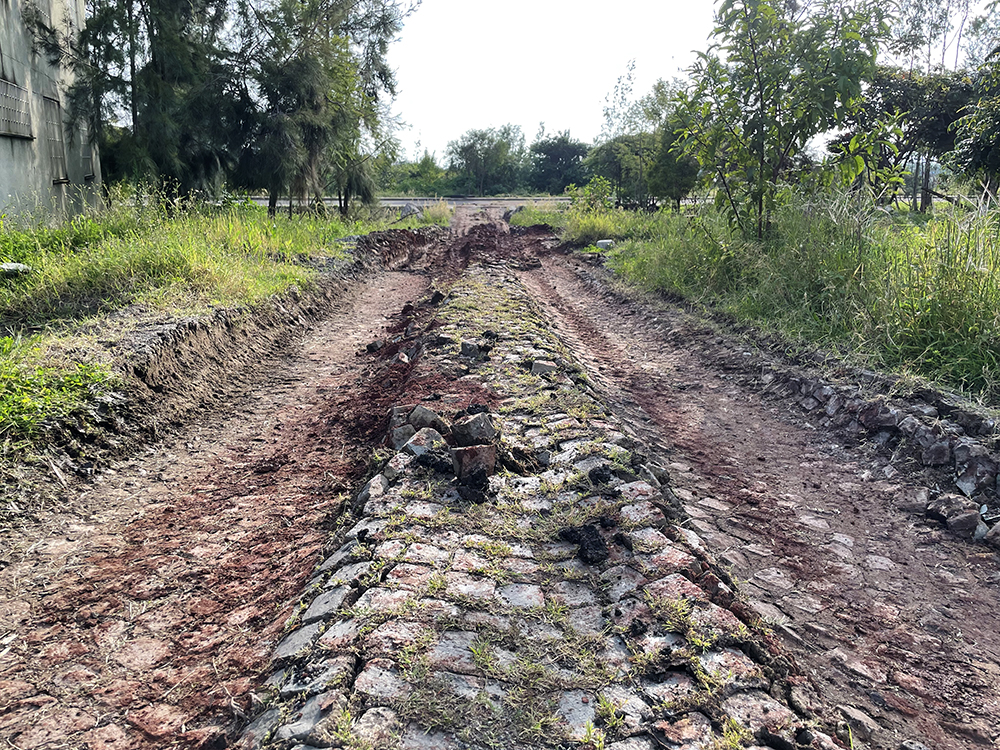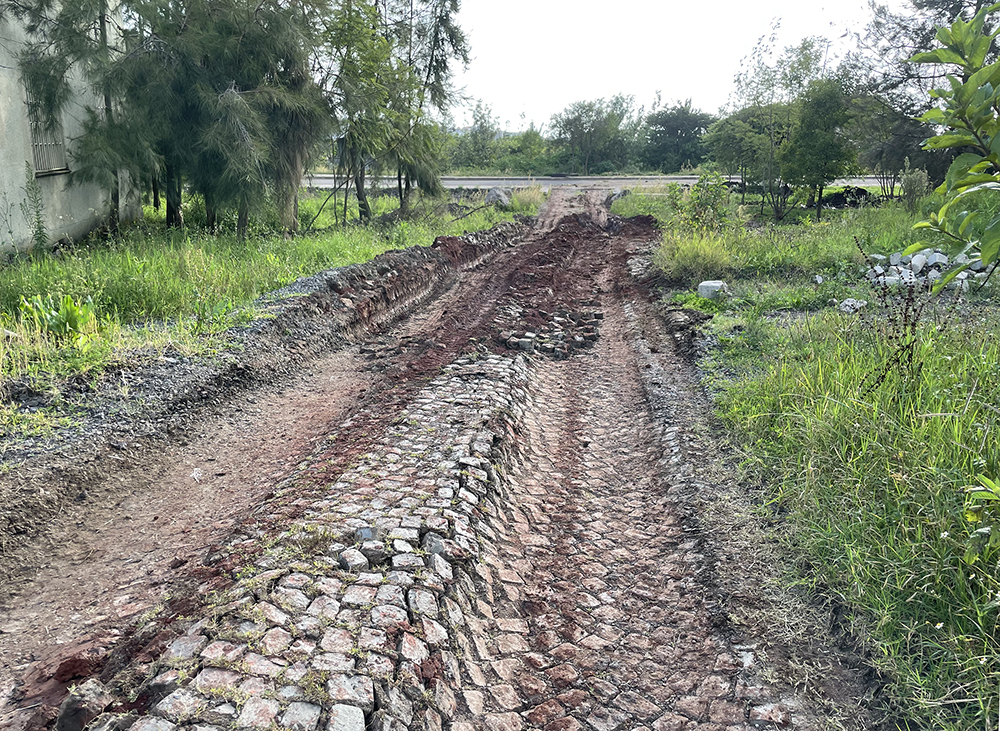 The thing I was looking forward to the most in this country was to touch the clay called Black Cotton Soil, which swells up when it absorbs water and becomes full of cracks when it dries. When dry, it is just clay, but when absorbs a little water, it turns into a sticky, elastic soil. This soil is distributed all over Ethiopia. It seems to contain a lot of organic matter, so it seems to grow crops well, but I wondered what would happen if this soil was on the roads.
I found this soil all over the campus of Addis Ababa Science and Technology University (AASTU). Sidewalks in this university pave with cobblestones, but the ground under the stones is so soft that tire tracks are clearly visible. The soil under the cobblestones is the problematic Black Cotton Soil. On the first day of arrival, there was trench about 5 cm deep, but two weeks later, the deep of the trench increased 10 cm to 15 cm. It appears that heavy machinery has passed through the pavement after a few days of rain. I wondered what would happen if we added to this soil the plant-derived amendments that this project has studied.
We temporarily place soil samples mixed with the amendments used in our experiments on the ground just outside the laboratory. There is an area where I can feel the firmness of my feet when I carry the soil sample after the test. The other areas are mainly Black Cotton Soil, which sinks slightly. When I was wondering why, Mr. Matsukuma told me that this was the place where Mr. Shinjo had placed the sample used in his experiment three years ago. It was a moment when I felt the effect of the improvement of the plant-derived amendments.
*You can find the article archived here.