December 13, 2022. Today was the last day of the short-term training program. As on the first day, the group gathered in the same seminar room at Kyoto University for a workshop in a hybrid format to summarize the training. The MNGD members from University of Miyazaki and Kyoto University also participated online.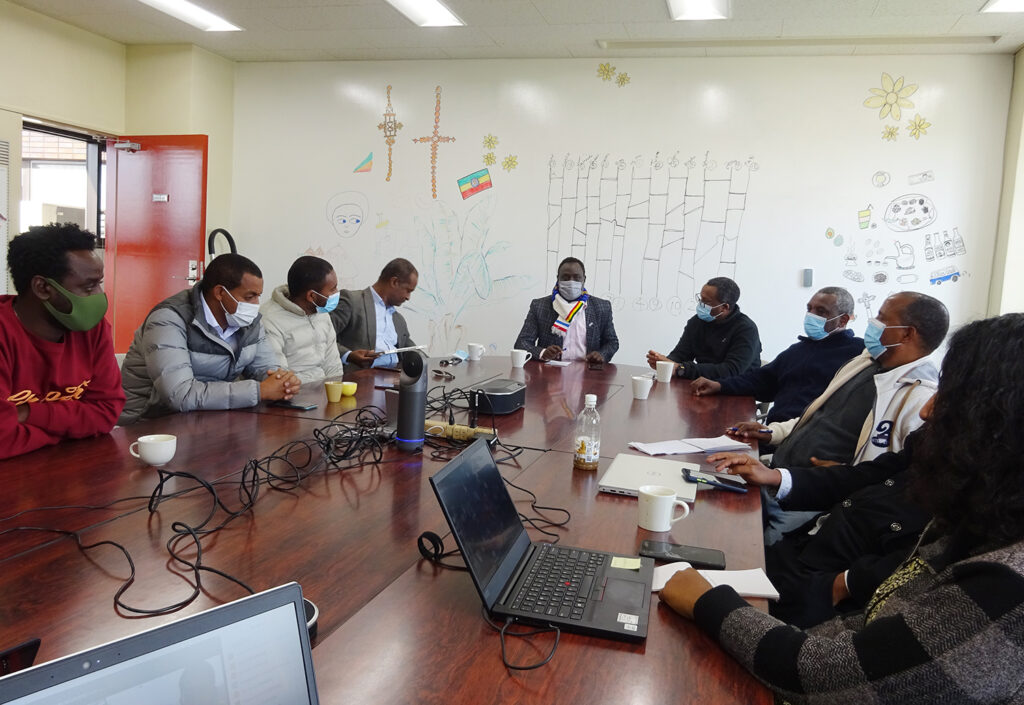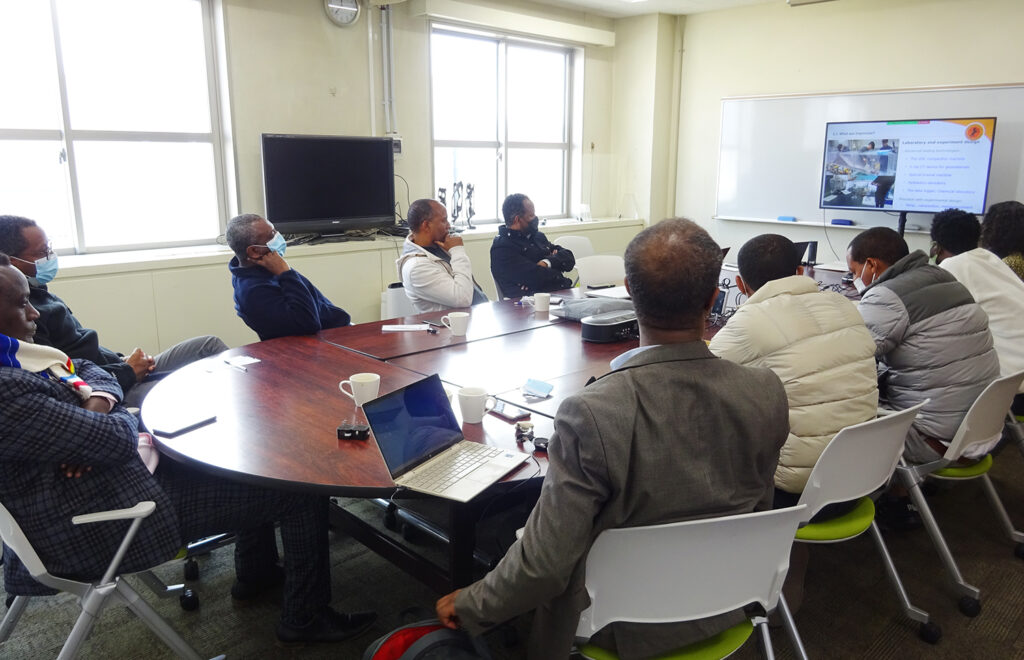 The presentations were divided into four groups. First, Dr. Fitsum gave a presentation on behalf of the AASTU professors' group, followed by a presentation by Mr. Yitayou on behalf of the AASTU young researchers' group. Next, Dr. Kusse, President of Jinka University, and Ms. Ehitabezahu from ERA gave presentations and discussed how they would apply what they learned during the training to their future work in Ethiopia and MNGD project activities. Although the training program was held over a tight schedule of two weeks, the participants' attitude of trying to learn as much as possible from each experience was very impressive.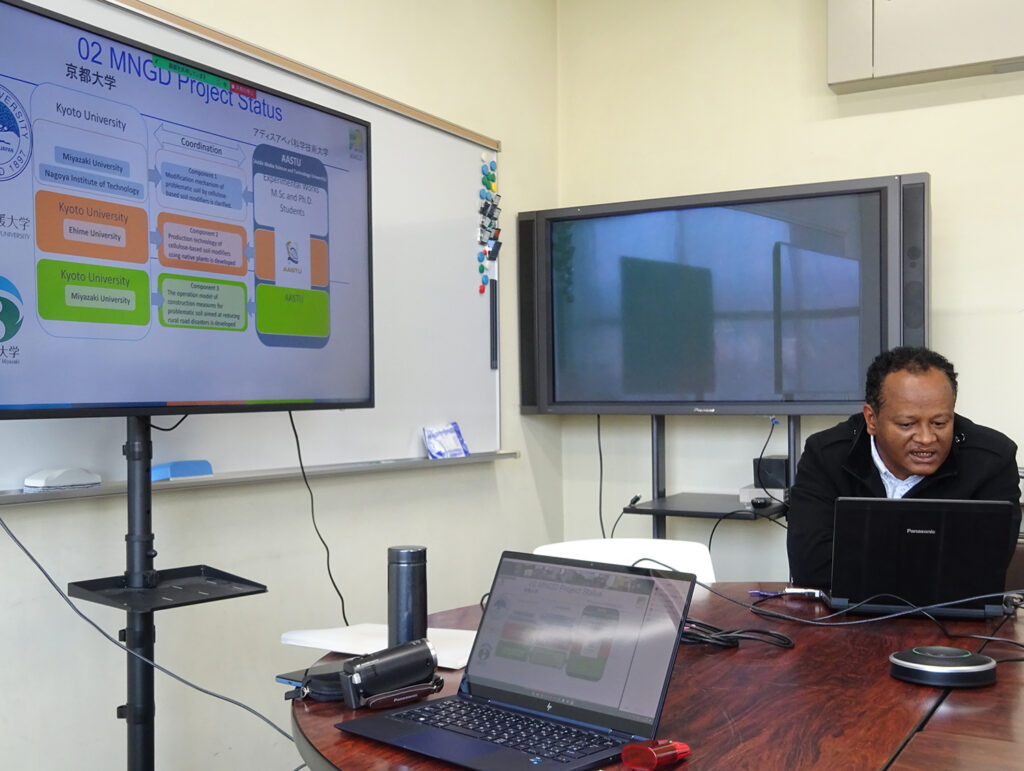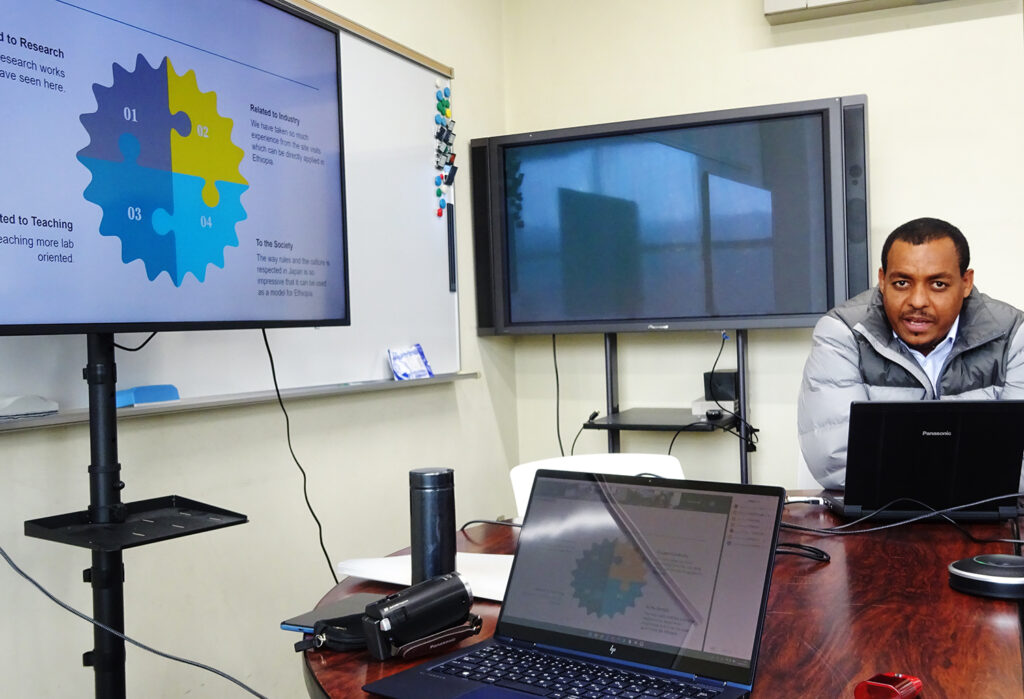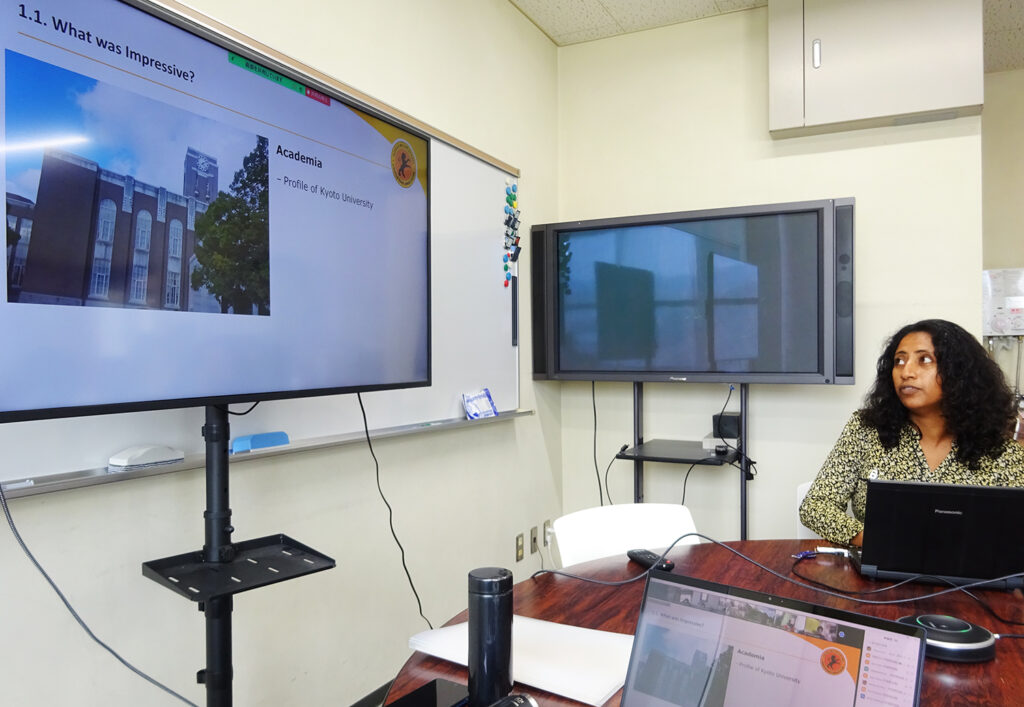 Finally, Prof. Shigeta of Kyoto University suggested that the participants be more conscious of "networking" in their future activities, as the title of our project focuses, and the 14-day short-term training program ended successfully.