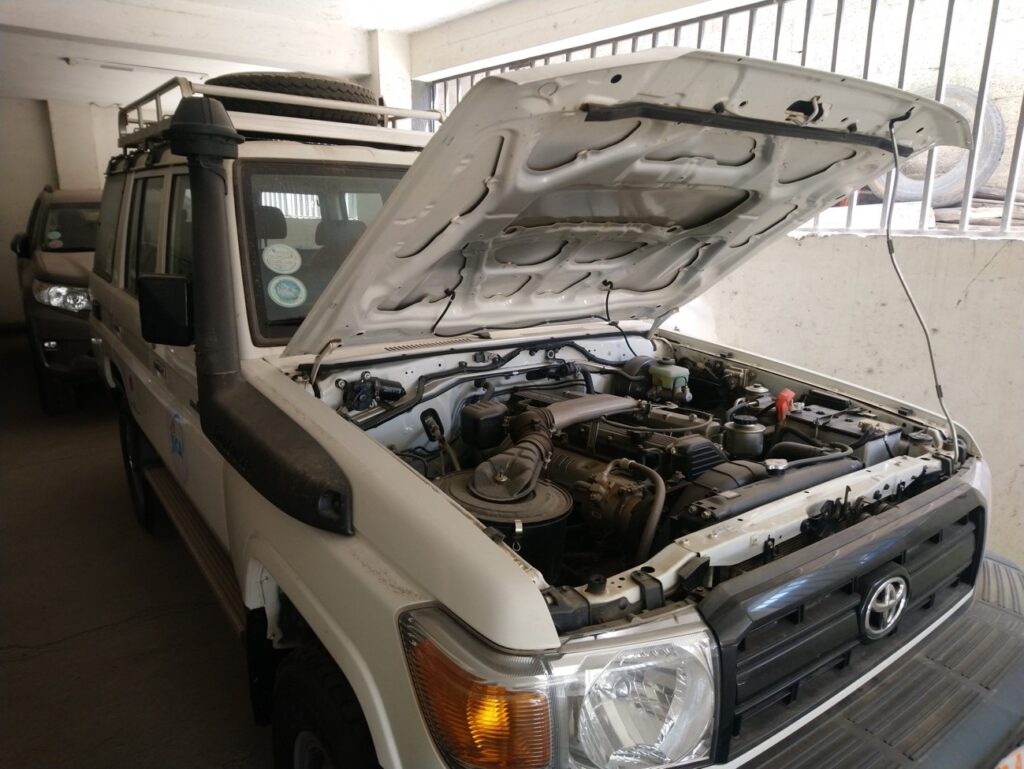 Back to Addiss Ababa
After the absence of Japanese researchers in Ethiopia for a year, one of them has been back to Addis Ababa.
His first task was the maintenance of vehicles which is key to activities.
Land cruiser roared powerfully in front of him and his colleagues and boosted morale among them.
*You can find the article archived here.″