【Field report 007】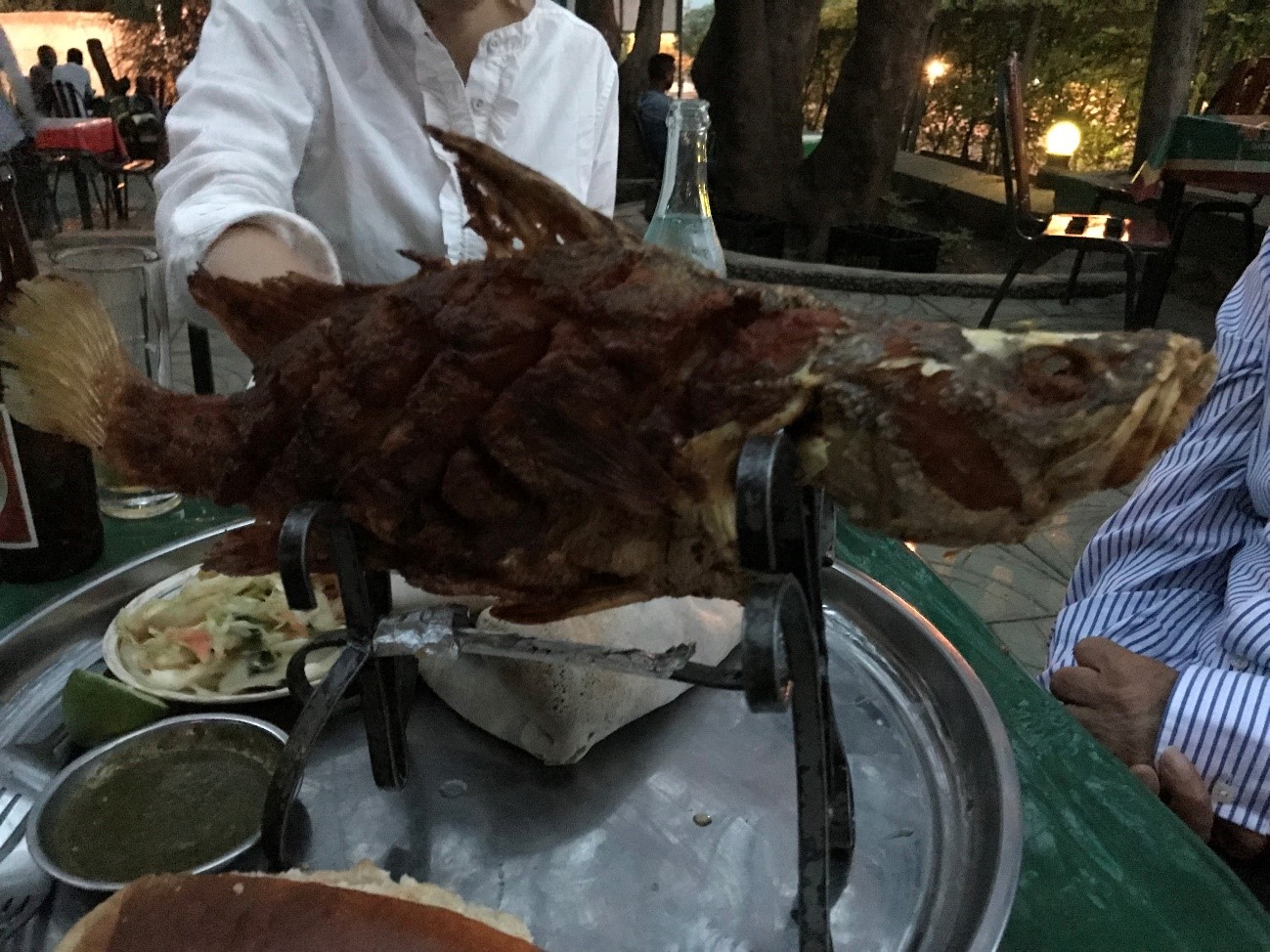 Ethiopian Dish – Rugged Lake Fish –
This is a local dish of dried lake fish in Arba Minch.
See how it looks like !
It tastes plain because it is a lake fish but, with a lime, tastes more delicious.
*You can find the article archived here.