The 4th Joint Coordination Committee (JCC) meeting was held on September 1st, 2022 in Addis Ababa, Ethiopia. This was the first face-to-face meeting since 2019, the first JCC in the first year of the project. Zoom was also used to enable participation by Japanese and Ethiopian counterparts who were unable to come to Addis Ababa. Twenty-two people from both Japan and Ethiopia attended on-site, and about 15 people attended via Zoom at any given time. In addition to project members from Kyoto University, University of Miyazaki, Ehime University, Addis Ababa Science and Technology University, Jinka University, and Ethiopian Roads Authority, officials from JICA Ethiopia Office and JST were also in attendance.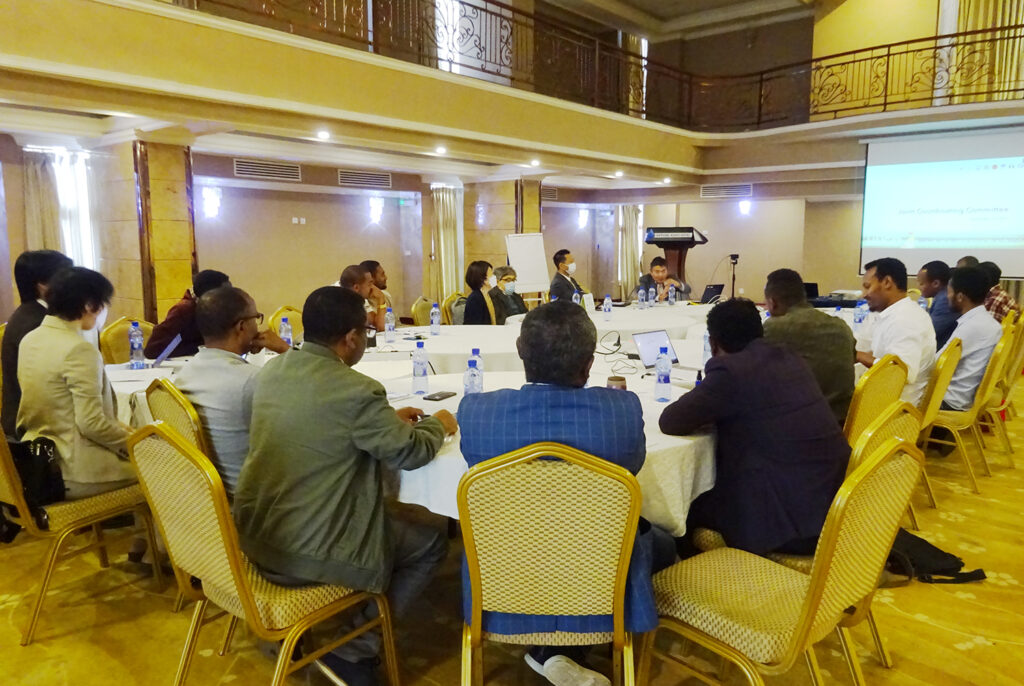 At the opening of the meeting, Dr. Abraham (Vice President of Addis Ababa Science and Technology University), Ms. Hirose (Deputy chief representative of JICA Ethiopia Office), and Prof. Kimura (the project leader, Kyoto University) gave speeches, sharing the pleasure of holding a face-to-face meeting after a long absence. They also recognized the efforts of researchers from both Japan and Ethiopia who have been working on the project using online tools while things were not progressing as expected due to the unfavorable impact of the COVID-19 pandemic. Then, they confirmed their intention to further promote the project through further collaboration among their respective institutions.
In the first half of the JCC, researchers from both sides gave presentations on the progress of each component in Japan and Ethiopia over the past three and a half years, and the progress was reviewed. The Q&A session covered details, and all participants discussed the current status of the project and future plans concretely.
The second half of the JCC provided ample time for discussion. During the rest of the project, how can we contribute to the project, what results can we achieve, and how should we work together? We freely and actively exchanged opinions as we each searched for the best form of collaboration.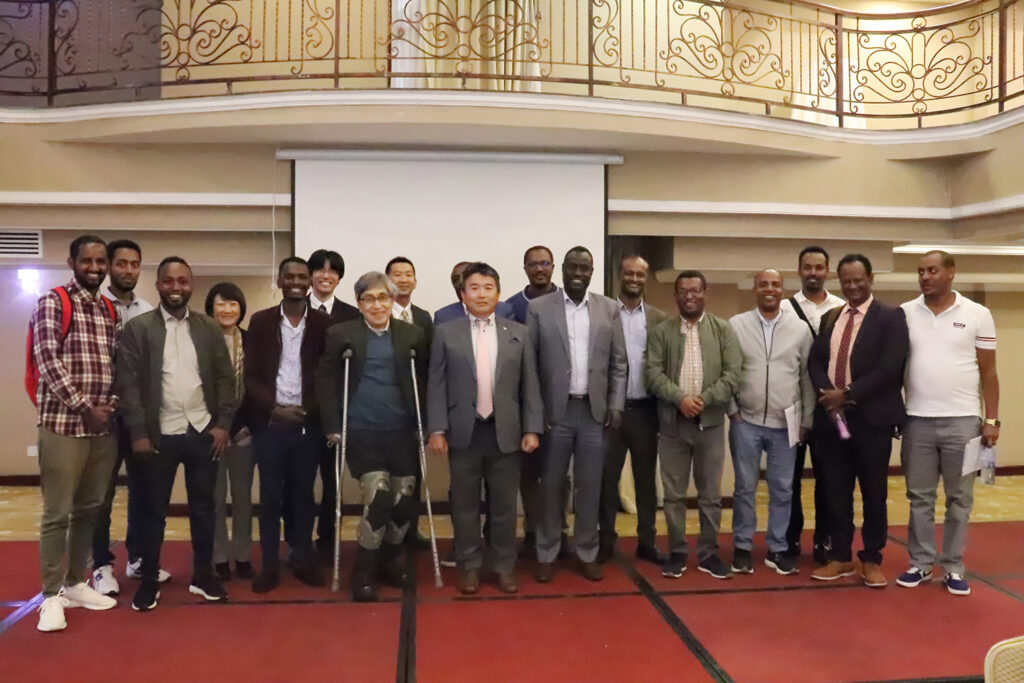 This time, we realized once again the importance of getting together for face-to-face discussions. However, we also reconfirmed that this is only possible through regular online discussions that we have accumulated under the COVID-19 disaster. The opportunity to exchange opinions in a face-to-face meeting at the JCC was extremely important for both Japanese and Ethiopian researchers and stakeholders to further promote the project in Ethiopia.