On August 17, 2020, the 2nd JCC (Joint Coordination Committee) was successfully held at online instead of in-person due to the impact of COVID-19.
The participants were as follows:
– Kyoto University (Prof. Kimura, Prof. Shigeta, Dr. Kaneko, Dr. Sawamura, Dr. Miyazaki, Dr. Wakamatsu, Dr. Ikeda, Mr. Matsukuma-serving as the moderator, Mr. Hagiwara, Mr. Akagi)
– University of Miyazaki (Prof. Kamei, Dr. Fukubayashi, Mr. Sato)
– Ehime University (Prof. Yasuhara)
– Nagoya Institute of Technology (Dr. Iwai)
– Addis Ababa Science and Technology University (Dr. Girma, Dr. Sisay, Dr. Fitsum)
– Embassy of Japan (Mr. Edamura)
– Japan International Cooperation Agency [hereinafter JICA] (Mr. Matsuyama, Mr. Suzuki, Ms. Nakajima, Ms. Abebawork)
The members of Jinka University and those of ERA (Ethiopian Roads Authority) were unable to attend because of the insufficient local internet connection.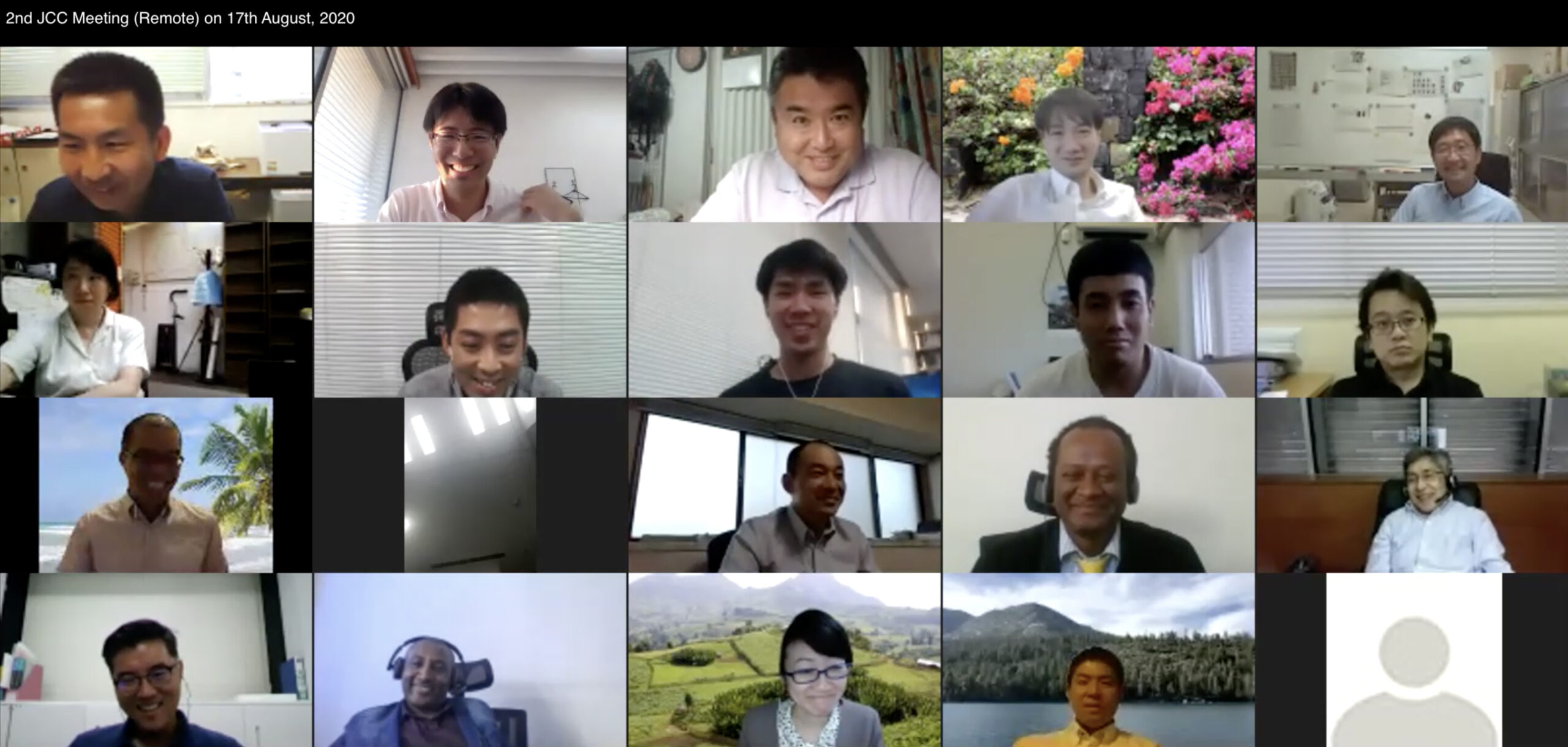 Prof. Kimura and Dr. Sisay opened the meeting with speeches, in which we intend to advance our activities steadily by communicating with each other on a regular basis by using online tools despite the current difficulties.
Mr. Matsukuma reported the current condition of the COVID-19 in Ethiopia and Japan in the first session of the meeting. It shows that it might be difficult to travel between Ethiopia and Japan at least during 2020. While taking this situation into account, the schedule of activities under each component has been confirmed. Also, the "monitoring sheet," being shared to every member prior to this meeting, has been approved among the project members.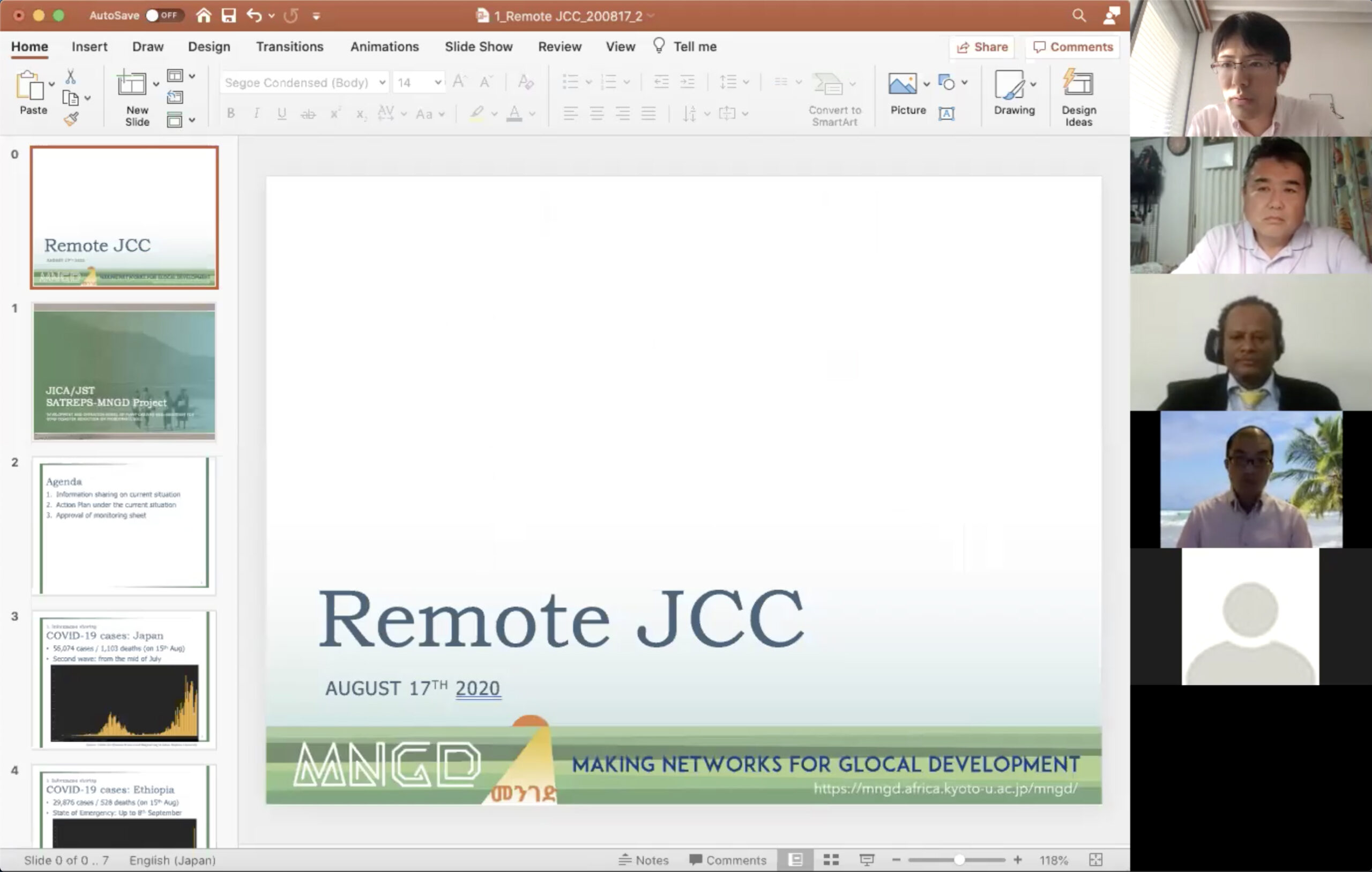 In the second session, several agendas were discussed: the current situation of Addis Ababa Science and Technology University, the scheduled field trip for obtaining selected plants, handling of the vehicles in Ethiopia, and the status of the acceptance of scholarship students. Then, the Project has identified the issues such as establishing a future remote meeting with ERA (Ethiopian Roads Authority) and settling the vehicle management.
The meeting was then closed with comments from JICA and the Embassy, expressing their hope that the project will overcome this difficulty and contribute to recovering the economy of Ethiopia heavily impacted by COVID-19.