On Thursday, December 8th, the group of short-term training participants and Mr. Hagiwara left the Itami Airport for Miyazaki. In Miyazaki, they were welcomed by Dr. Fukubayashi, Prof. Kamei, and an international student Mr. Alemshet at the University of Miyazaki, who are the members of the MNGD project.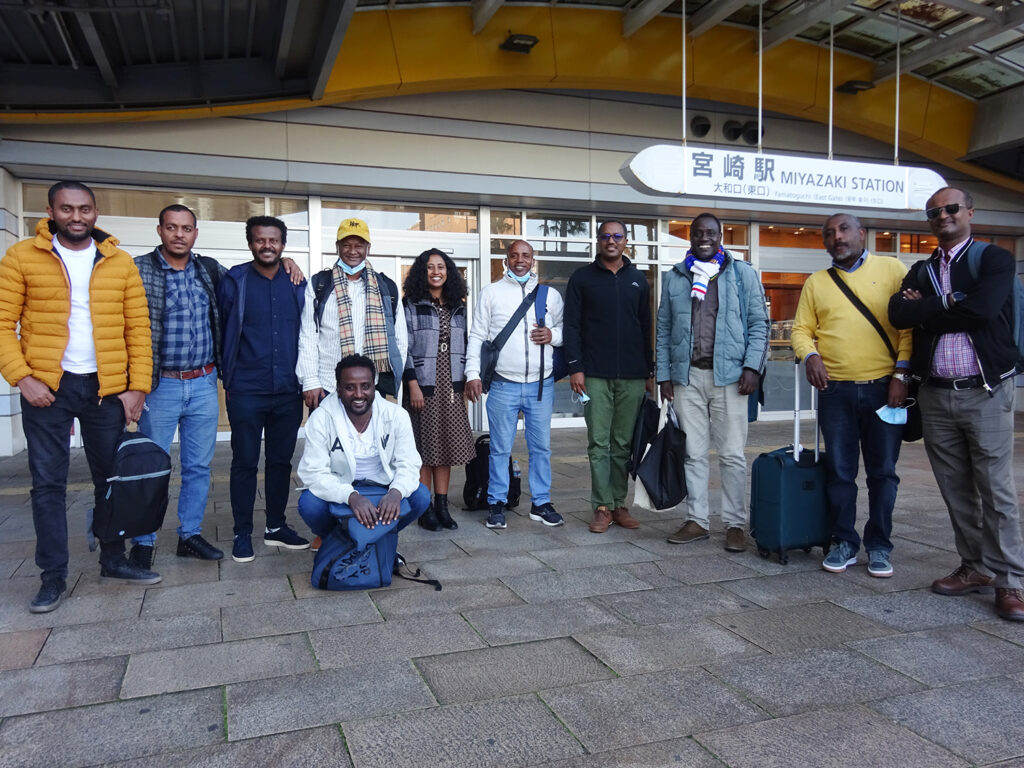 On Friday the 9th, representatives from Jinka University and AASTU made a courtesy visit to the President of the University of Miyazaki and the Dean of the Faculty of Engineering. Then, they visited the laboratories of Civil Engineering and the Center for Instrumental Analysis. Mr. Alemshet, who is a PhD student at University of Miyazaki, gave us a detailed explanation of the experiments he is currently working on expansive soils. In addition, referring to the management of laboratories at the University of Miyazaki, there was a discussion on how to further improve the experimental environment at each research institute in Ethiopia.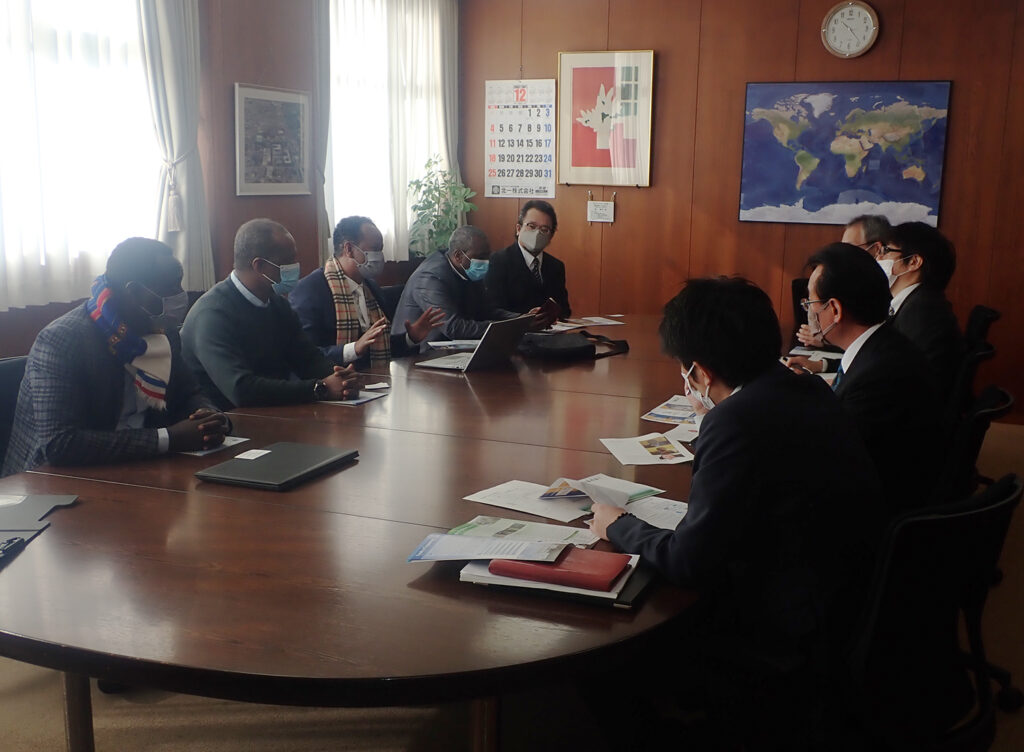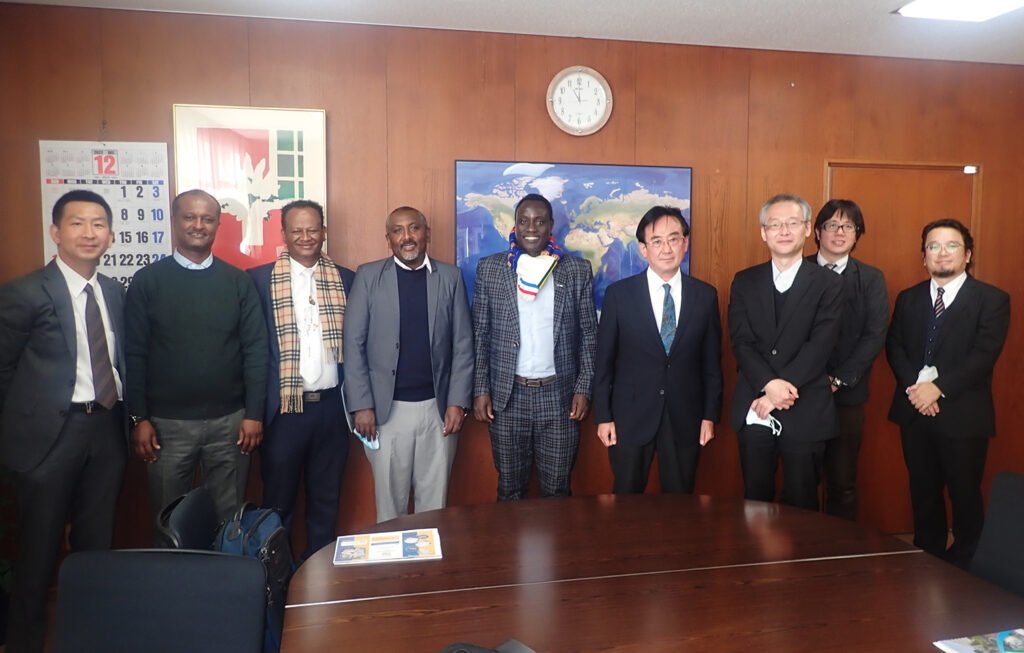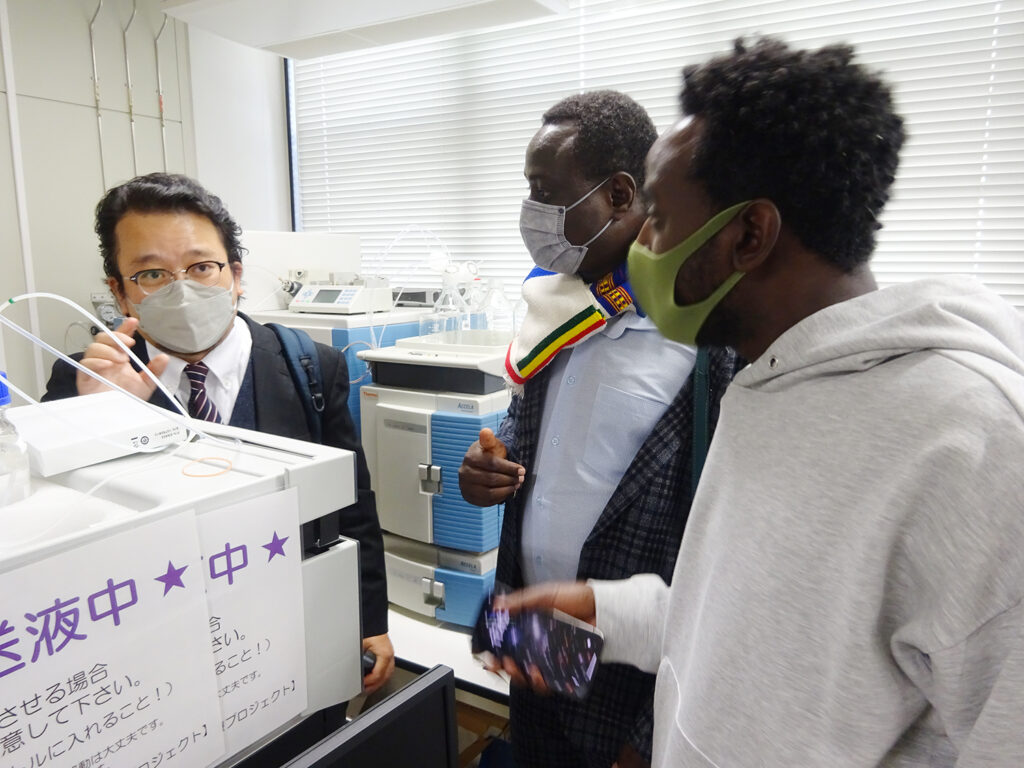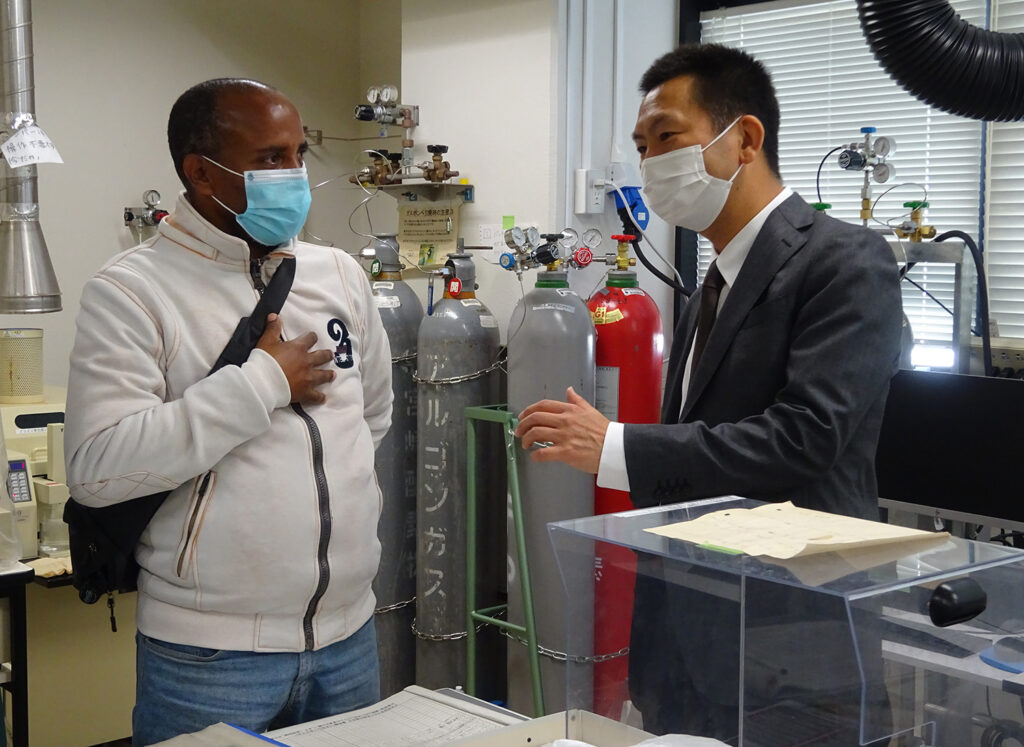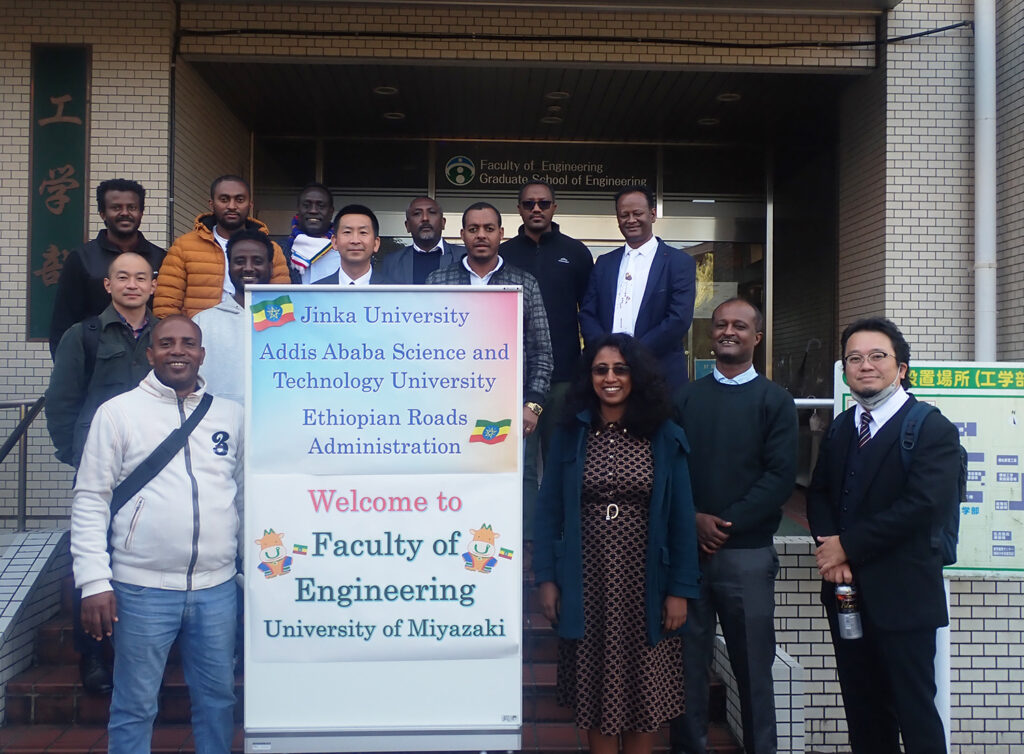 In the afternoon, the group visited the "Oni no Sentakuita" (Demon's Washboard)," a wave-cut shelf formed by uneven surfaces created by erosion-resistant sandstone layers and weak argillaceous rocks. The members of the group who stopped by Aoshima Island showed great interest in this special geological formation created by nature.